Mr. Kingsley's Testimonial
Mr. Kingsley is based in the USA, has lived in Europe. He knew exactly what he wanted when planning to erect a residential apartment in Nigeria.
From a simple google search, the entire process of deliberations, quotation, invoicing, contract-signing, payment and work commencement happened without a single physical interaction. All cloud-based.
Today, RotexGlass' double-glazed tilt and turn energy-saving windows and doors are fully installed in his building at Abia state. Here's what he had to say:
«Whenever I visited most homes in Nigeria, I found that most people lived in what I consider «ovens» for homes. The walls were very porous and the windows were not sealed and freely allowed crawling insects, noise, heat and cold.
I once lived in Europe and have first hand experience with the kind of windows that were used in buildings. I especially liked the Tilt-And-Turn windows that I used while in Germany and the fact that the windows did not allow cold or heat easily since Germany was usually cold.
The house that I sought to build was constructed using heat/cold resistant bricks and when it came to windows and doors, I began to look for ways to procure the same kind of windows that I once used in Germany.
That was when I found RotexGlass online through a Google.com search and got in touch with the staff by email. The staff were responsive to me and answered all the questions I had and provided detailed quotation for my consideration.
They were quite flexible with the various combinations that I requested in order to reduce cost and still achieve the overall objective.
After I signed a contract and paid for my products; I was constantly updated on the progress and when I should expect them onsite. All of the material needed for work finally were sent onsite for installation as prescribed.
The installation was done by a team consisting of foreign experts and assistants from Nigeria. The outcome of the work is great and the house looks quite different.
I am happy that I found the company because it helped me achieve exactly what I was looking for in the house I wanted to build…a house that is completely insulated from the suffocating heat in Nigeria.
The house remains cool even when it is very hot outside; when most people are resorting to AC, our building does not need anything of that sort.
Overall, I'll recommend doing business with RotexGlass with confidence.
I paid for my consignment without meeting face to face with anyone from the company and just based on trust and I am happy to say that my trust was well placed because there were no stories.
We signed a contract through email exchanges and I sent them money and work started in putting together my custom windows and doors.
Very impressed.
Kingsley — USA —
(for a home in Abia State Nigeria)»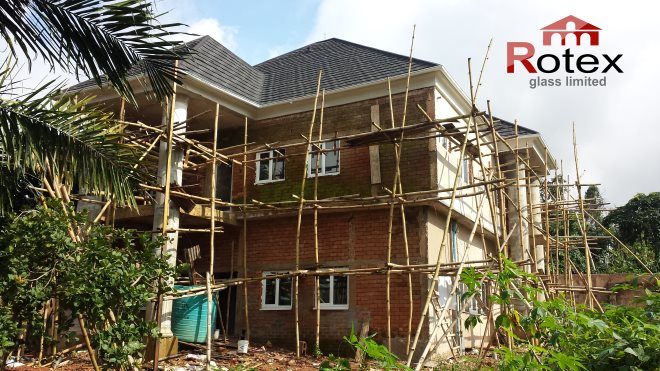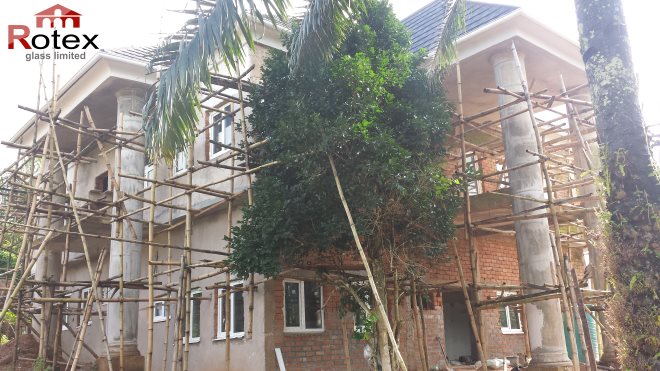 Contact us today at Rotex Glass Ltd., to discuss about your project, and secure the best pricing available.