Mrs. Joan Wacka's Testimonial
This testimonial is from one of our esteemed clients, Mrs. Joan Wacka, from Cameroon.
Here is what she had to say on her experience with RotexGlass Ltd.
«When my husband and I decided to build, we had agreed to pay details to quality and design in every fixture and finishing we would use.
It did not matter how long it took but we were poised to get it right.
We researched on everything that would make our home solid and beautiful including windows. A family friend had installed UPVC windows in their home in Buea Cameroon, in 2002 which we admired.
We nursed the desire to use same when we build our own home.
Alas after many years of research for quality and a company with reputation, we found ROTEX through an online search.
Our initial apprehension was to be understood because of the digital 419 that is a reality to deal with in this age of online business. Our initial reaction naturally was to conduct an exhaustive background check on the company and its owners.
The fact that I studied and lived in Nigeria for about nine years and with my endowed investigative skills, I took advantage of old friends and schoolmates, to ascertain that this online company was not only a bogus online scam but also that they did what they claimed.
After all questions had been answered to our satisfaction by the CEO who now calls me the online CIA boss, we decided to order the windows.
ROTEX promised that these windows will be delivered in 8 weeks. We received updates in pictures and writing during the fabrication in Europe and most especially when they were packed ready for shipment and upon arrival in Nigeria.
After clearing the necessary out standings, the company engaged and was very involved in transporting the windows to Cameroon.
The team especially Dr. John George and Arch. Ovie Binitie are super caring of their customers, it couldn't have been better. The staff (Alex, Niyi and Jide) who came to Cameroon to install the windows were very professional, finishing 29 windows in four days.
Even though Rotex still has outstanding things to finish with our installations, their engagement and the quest to get it right are what make this company outstanding.
ROTEX does not just do standard UPVC windows, we were pleasantly surprised they had Metal-UPVC windows giving it the solidity to be expected. Their product is quite different from what you will find regularly in the market.
The windows are now a sensation around my neighborhood. We are showing off our windows to friends and family and have recommended Rotex to many here in Cameroon.
Keep it up Rotex, the African market will soon be yours.
BRAVO!!»
Wacka Joan Beri,
Lecturer Department of Computer Science,
University of Buea.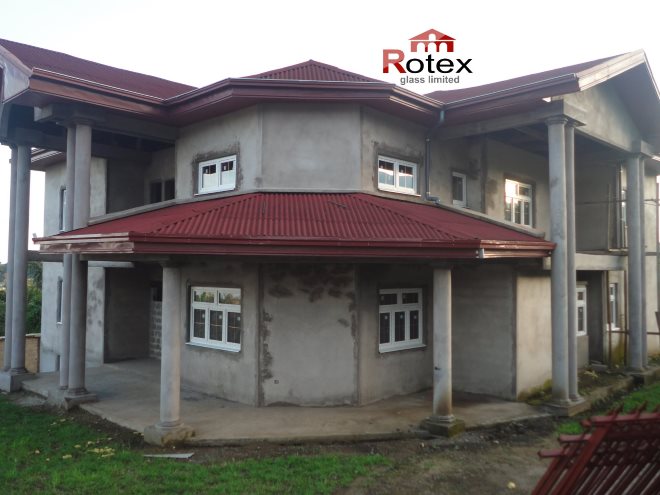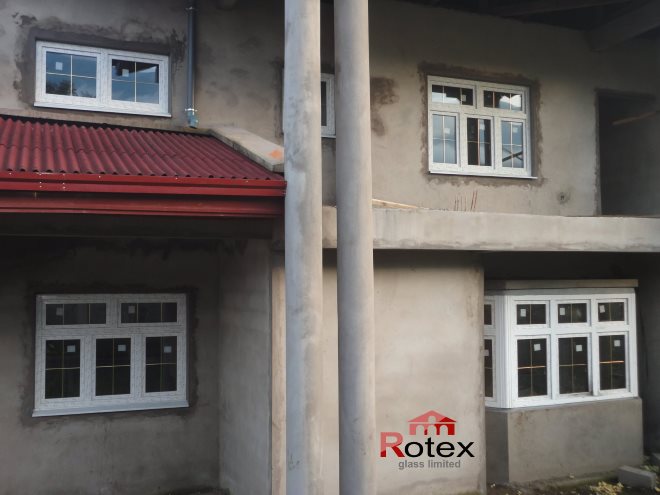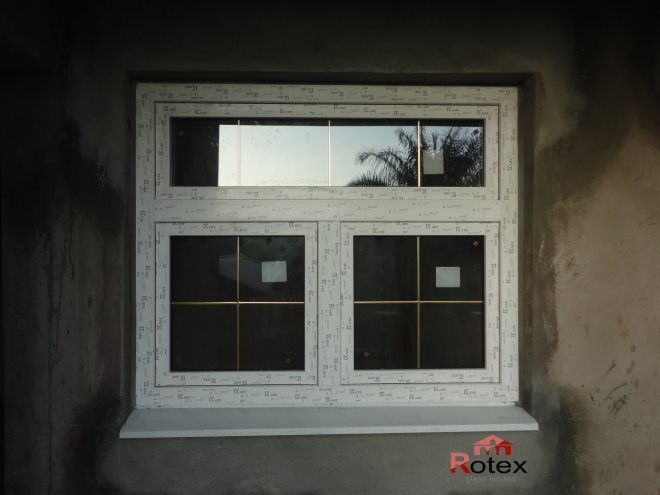 As you can see, RotexGlass products & services are not limited to Nigeria, but covers the entire West African frontier.
Contact us today at Rotex Glass Ltd., to discuss about your project, and secure the best pricing available.