ROTEX GLASS LECTURE SESSION FOR ARCHITECTS IN JAMES CUBITT COMPANY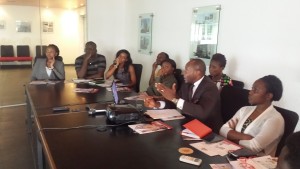 On the 25th of March 2015, in Lagos, Rotex Glass delivered an important lecture session for architects in Nigeria. The lecture session was delivered by the company's CEO, Dr. John George, and Arch. Ovie Binitie, at the head office of James Cubitt company, one of the foremost and leading architectural firms in Nigeria.
The lecture was focused on major contemporary systems in windows technology. A cross section of architects were present at the occasion, that lasted for some hours, and concluded with a Q and A session.
This is part of Rotex Glass' ongoing capacity building nationwide, as the company introduces modern and aesthetic windows and doors technology in Nigeria.