Basic Products
These are Rotex Glass' range of window and door products, built using the Metal-uPVC profiles. They include the typical tilt and turn Metal-uPVC windows, Metal-uPVC balcony doors, Patio Metal-uPVC folding doors, Metal-uPVC rotating windows, and also Metal-uPVC smart windows and doors.
Also included are the System «Master Key» technology, windows with remote control, as well as different kinds of beautiful handles and accessories for windows and doors.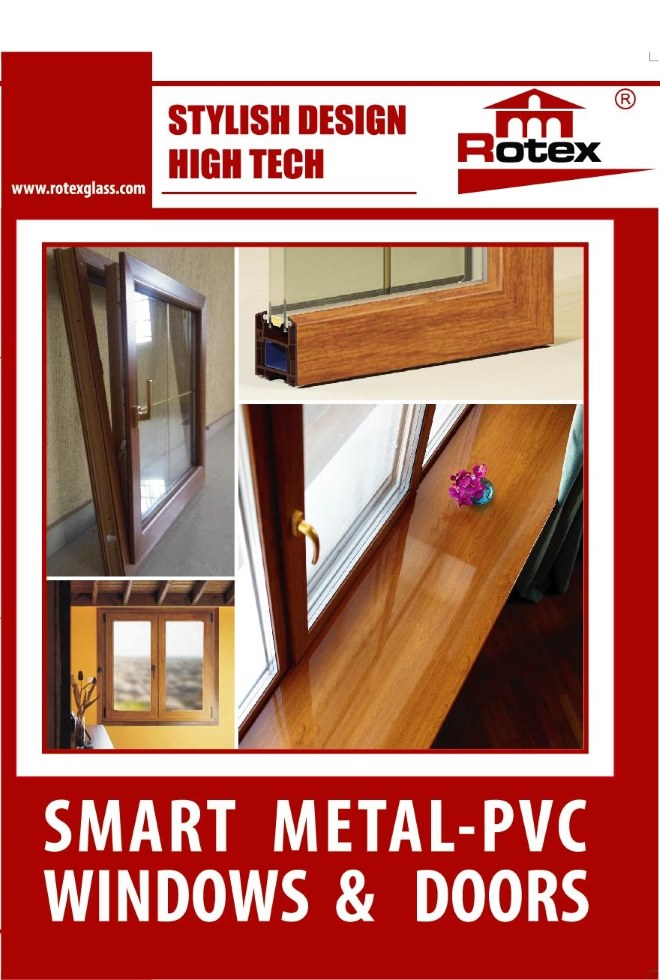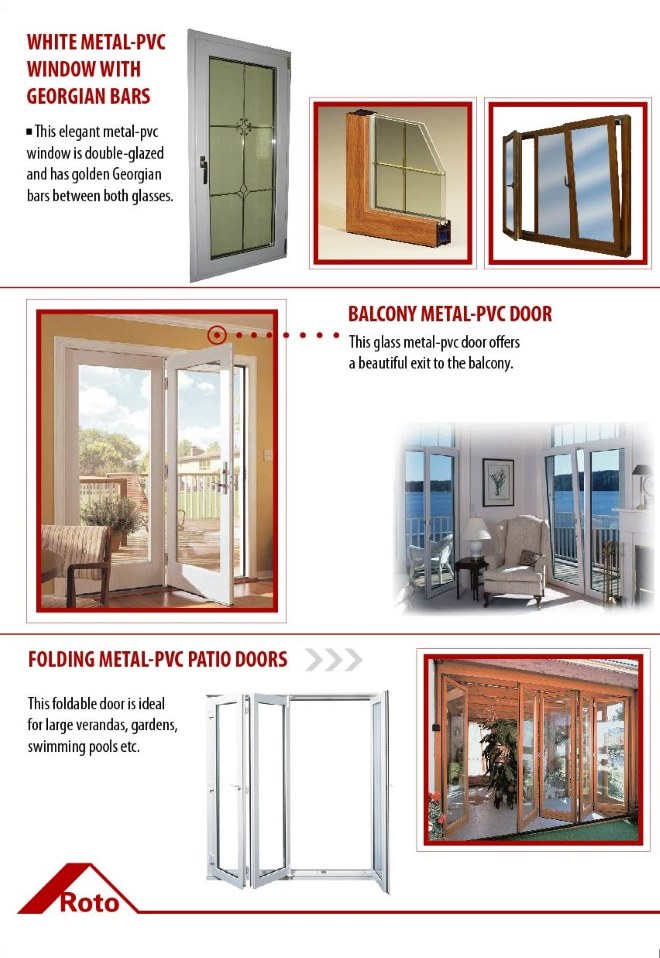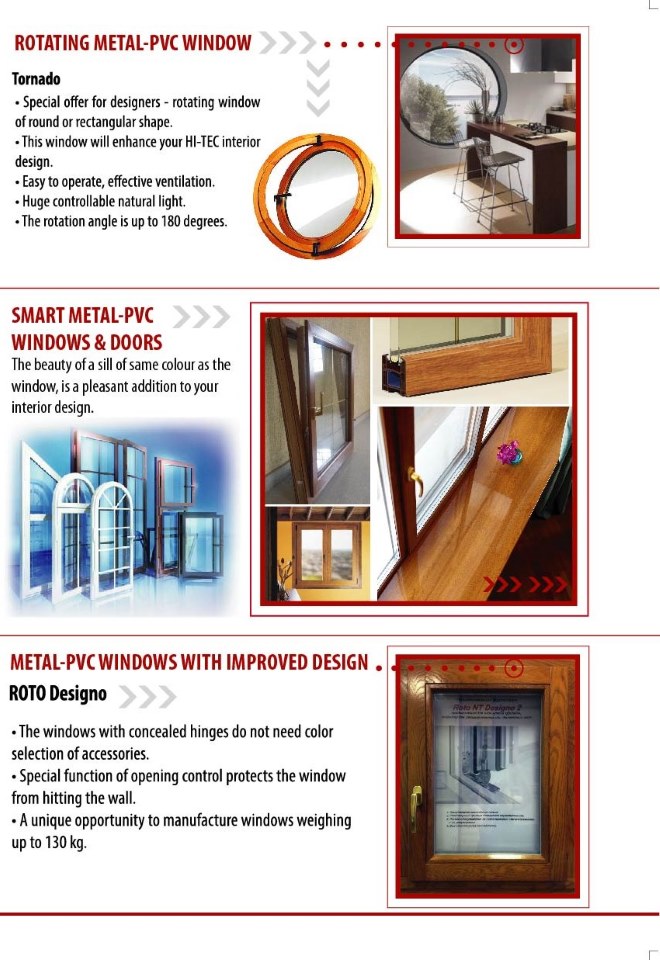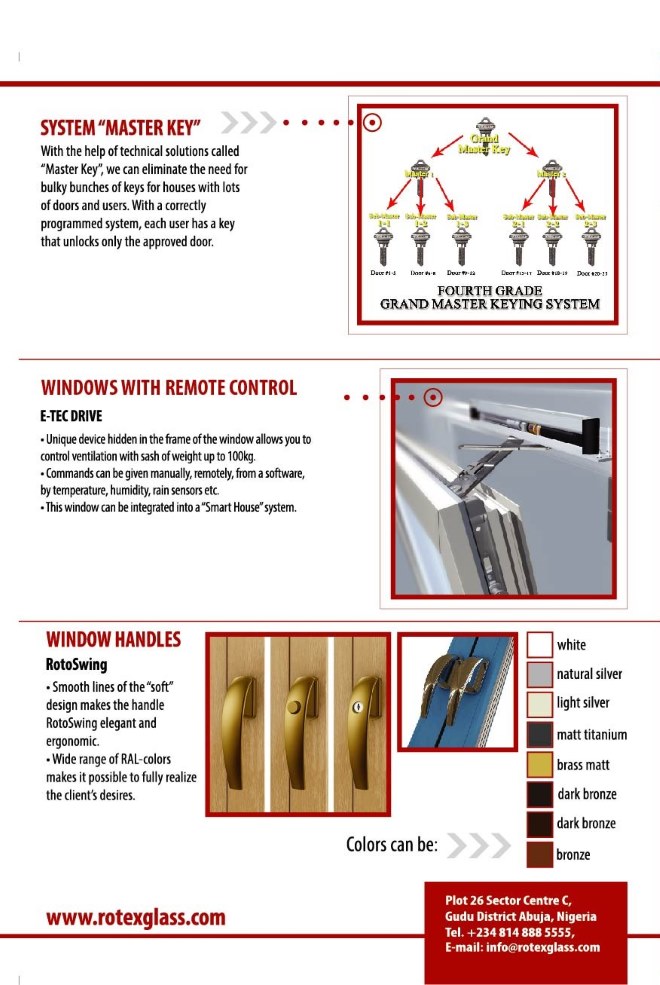 Contact us today at Rotex Glass Ltd., to discuss about your project, and secure the best pricing available.