Pictures Of RotexGlass' Booth At The 2016 REDAN Workshop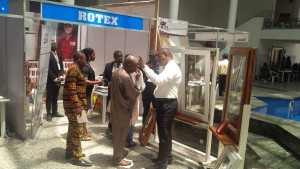 RotexGlass Ltd., was present at the 2016 Real Estate Developers Association (REDAN) Annual General Meeting & workshop, a two day event that took place on the 9th and 10th of March 2016.
RotexGlass products were on display, as our consultants educated and demonstrated the features and capabilities of the products to our stand visitors. Below are some of the pictures taken at the event.